Swiss Eventing Ethos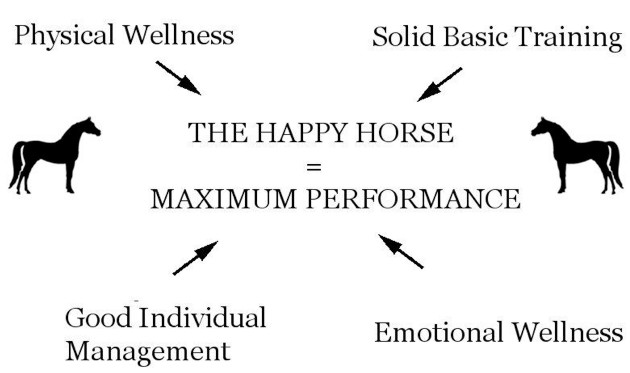 The most satisfying thing of all, is to find a horse the job that it is most suited to. Realizing that it loves it's job and progresses is not only fulfilling but it gives me and the horse motivation and a sense of pride.
Often it is slow, patient and consistent training that makes all the difference. There has to be an understanding of the horse's body and mind.
Any sports person understands, that is a matter of weeks, months or years to train muscles and movements properly. There is no quick solution or quick fix. As a rider and trainer you have to realise that the only way to improve is to "listen" (or look out) for the horse's feedback. From there on, you have to be able to adapt and work on yourself to make a difference. If a horse Does not perform, we need to find out the reasons for the lack of performance. Going to the core of the problem, gives us a chance to solve the problem properly. Most of the time, if a horse struggles it is either.
It is physically not able to do it because it is too weak or sore somewhere. It is not built or suited to the job we are asking it to do. Or it simply cannot follow our instructions. It is mentally not following because it has not done this before or does not understand what we are after or even has had a bad experience and connects with that experience when we are asking.
It is not understanding us because we are not giving the right signals and our riding needs refining.