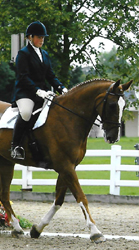 Zoe Herbert
Zoe has gained a wealth of experience in the horse industry and her passion about horses is very clear.
When in her Pony Club, Zoe was granted a scholarship for training at Talland School of Equitation for 3 years, where she achieved her BHS Stage III in riding and horse management. In the years to follow, Zoe spent 5 years at and international event yard and also freelanced.
Zoe's attention to detail, observing eye and caring way with the horses is invaluable and her organisational skill and experience in running a competition yard is a massive asset to Swiss Eventing.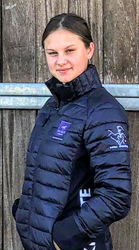 Courtney Griffiths
Courtney is a young lady who has helped out this summer and is now doing her apprenticeship with us through Haddon Training. She has already proved herself to be a valuable and reliable member of our team.